About Psychotherapy

There are several reasons why people seek a therapist. Some come to therapy after facing a crisis or emotional challenges that feel overwhelming and difficult to manage or isolating to face alone. Some want to explore and understand themselves and their relationships better, while others have a sense of being "stuck" in repetitive patterns, or may experience feelings of self-criticism and general "unhappiness".

Whatever you are experiencing, psychotherapy provides a supportive space where you can talk about your emotional challenges and difficulties and gain a deeper understanding of yourself, your feelings, thoughts and behaviours. Psychotherapy can help you with current issues that concern you as well as exploring how your past experiences may impact on your current life situation. Talking about what you are experiencing and exploring new ways of understanding can help in bringing about changes to increase your emotional well-being.
About Me

I have a long standing interest in how we as human beings experience the world we live in and the challenges we encounter. My professional background is in nursing and psychology and my experiences within these fields have furthered and deepened my interest in psychotherapy. I have a genuine interest in the emotional impact our experiences have on us and believe that each person may experience the world differently. Most of us will experience difficulties at some stage in our lives. How we respond to these will differ. I hold a holistic viewpoint and accept that we human beings are multi-dimensional, with conscious and unconscious aspects as well as rational and irrational features. I take an existential stance in my work, which means I don't label, diagnose or pathologise your experience.

I work with a wide range of issues, some of these include experiences related to relationships, attachment, bereavement, identity, developmental trauma, self-confidence, addiction, anxiety, depression, physical illness–health and stress.

I offer a supportive, confidential and non-judgemental environment in which you can safely and freely explore your concerns, hopes, worries and fears. What we talk about is whatever feels important for you to bring. Together we work to make sense of what you are experiencing and ways to move forward.

My psychotherapy training is based in a Humanistic and Integrative approach. Broadly this means that I draw from different theoretical strands in my work and believe in the uniqueness, value and capacity of each individual. I value and see the relationship between us as important and I view therapy as a collaborative and shared journey.

I am a UKCP registered psychotherapist in my final stage of training with Bath Centre for Psychotherapy and Counselling and Middlesex University. I am in regular supervision with a UKCP-registered supervisor and have had a private psychotherapy practice since 2016. I am a native Swedish speaker.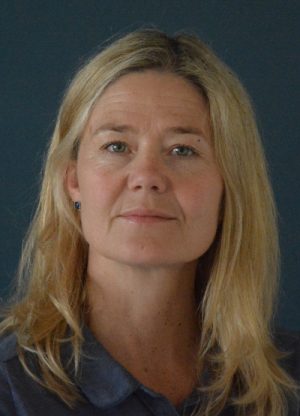 Marie Dixon

UKCP Registered Psychotherapist in Training

MA Humanistic & Integrative Psychotherapy (currently in submission stage)

Foundation Certificate Counselling & Psychotherapy, 2015

MSc Health Psychology, 2009

BSc (Hons) Psychology, 2006

RGN (no longer practising), 1991
Fees
A session lasts for 50 minutes. Sessions are typically weekly. Psychotherapy is open-ended and the number of sessions is dependent on you and your individual needs.
Contact Me
Our Space